The first day of the 2019 CEM900 started off early, with our group of 4 meeting for a 7am departure. This leg includes Justin Elder, John Konrad, Kyle Swartout, and support driver Matt Stepanek. We were lamenting the absence of our usual riders John Elder and Dennis Hill. We did however feel a bit like unsupervised high school kids ready for an adventure.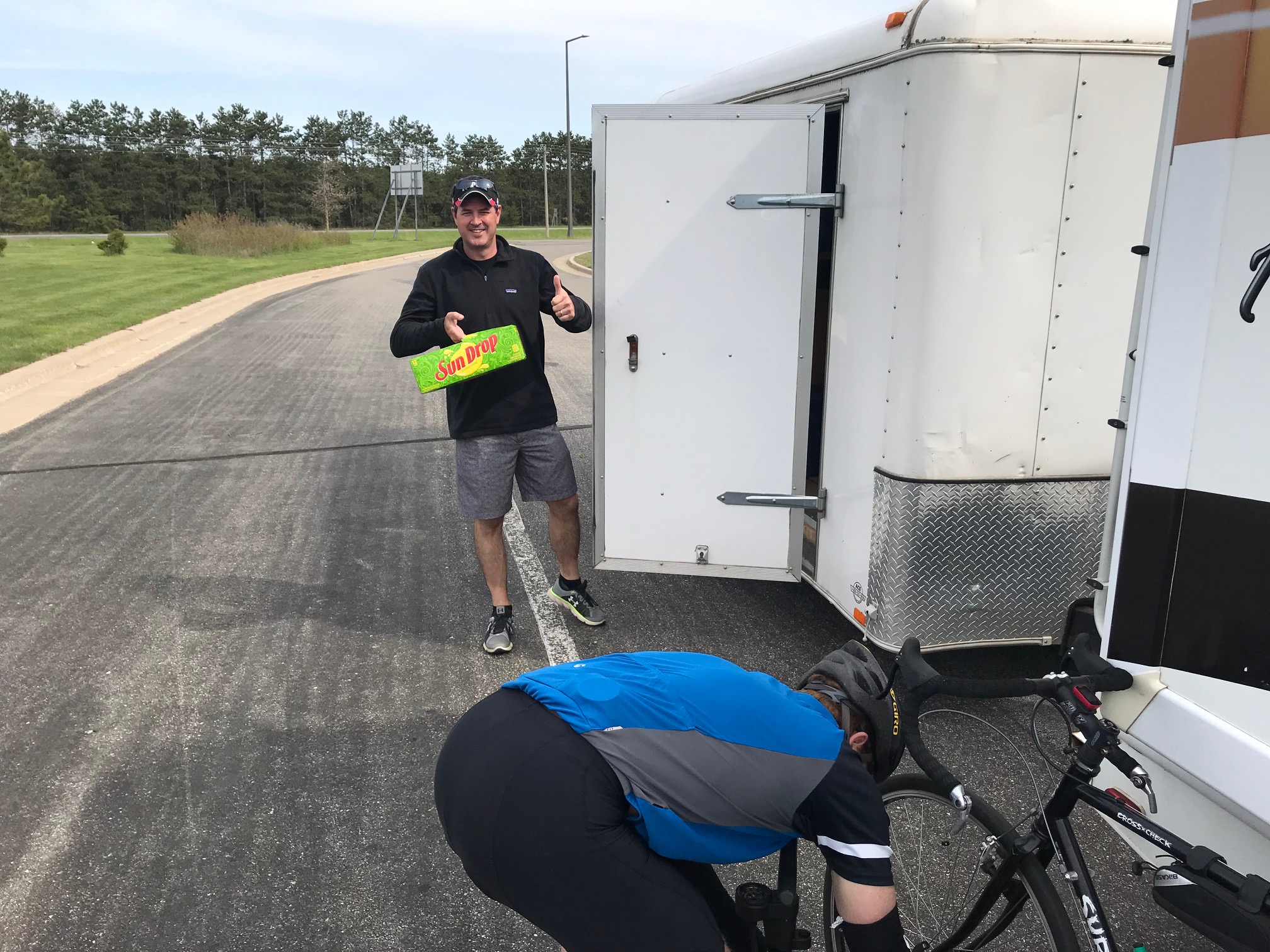 The start of the trip was somewhat ominous yet comical, as we met at John Konrad's house and proceeded to get the motor home and trailer in a compromised position in his cul-de-sac. It took the cooperation of all 4 of us and many small adjustments in forward and reverse to finally get the rig pointed in the right direction for departure. The excitement of hitting the road was overwhelming. At the same time, a sort of denial was creeping in that we do in fact need to ride bicycles for 64 miles today. None of the riders felt adequately prepared for what was to come…

Due to a lack of foresight, Kyle and John had to drive separately and were not in the mother ship for the ride up to Crow Wing State Park. Matt did a commendable job piloting the rig northbound. We arrived around 10am at Crow Wing State Park. Bikes were unloaded and riders mounted their simple machines around 1030am. It was cool but gloriously sunny, and the riders were thankful for that. Winds were light and variable, and the ride north through Brainerd was easy.  

We happened upon a small goat farm, and Justin made friends with a small fainting goat who liked to have his cheeks rubbed. We could not startle the goat enough to result in a faint, so we took a photo and continued on our way. Kyle pointed out many piles of puma scat, and we kept a wary eye out for looming big cats along the route. We arrived at our halfway point in Nisswa, having seen many birds, goats, deer, and there was a possible puma sighting, though from the distance we could not gauge how big this cat really was. We'll call it a puma.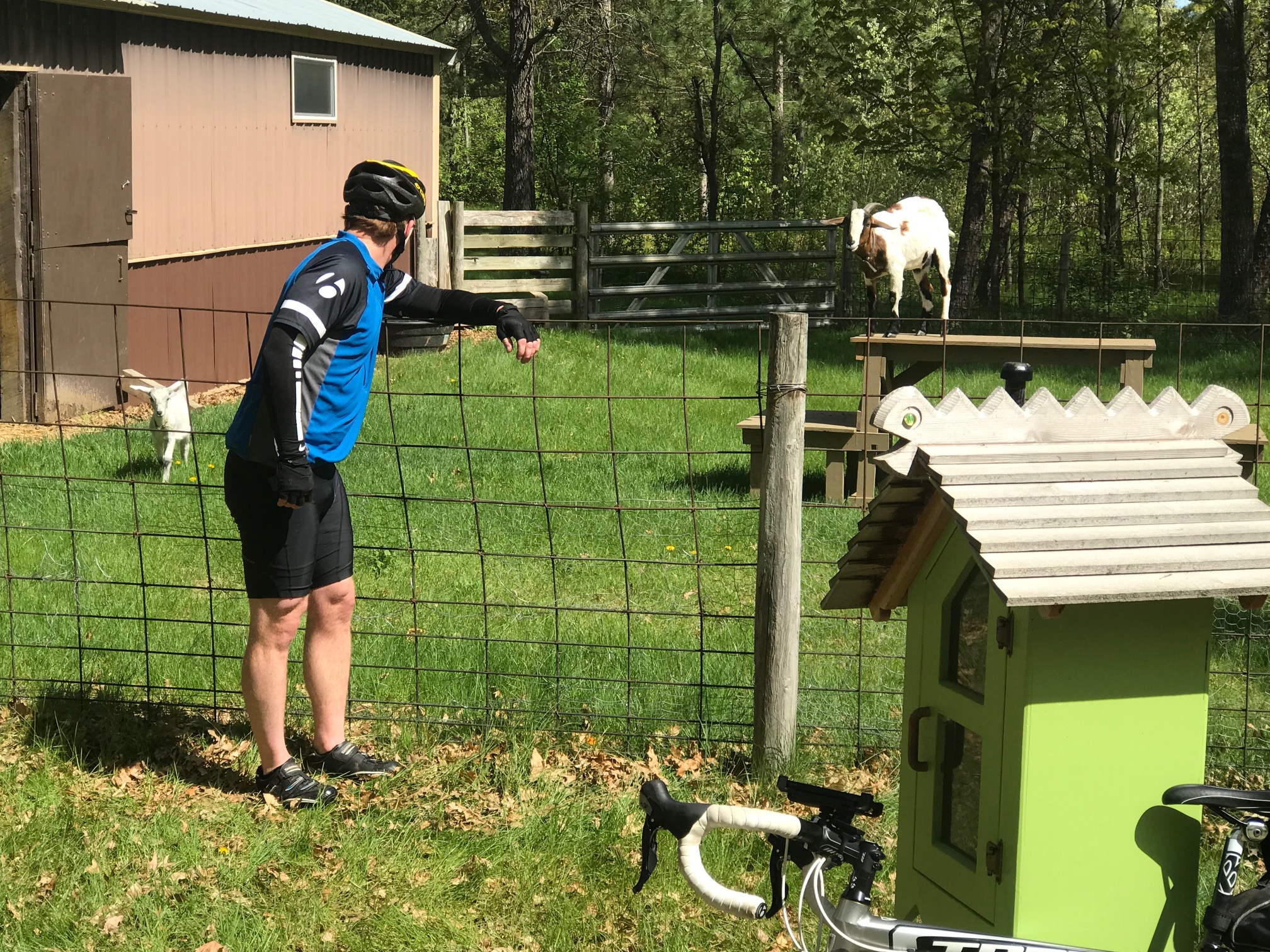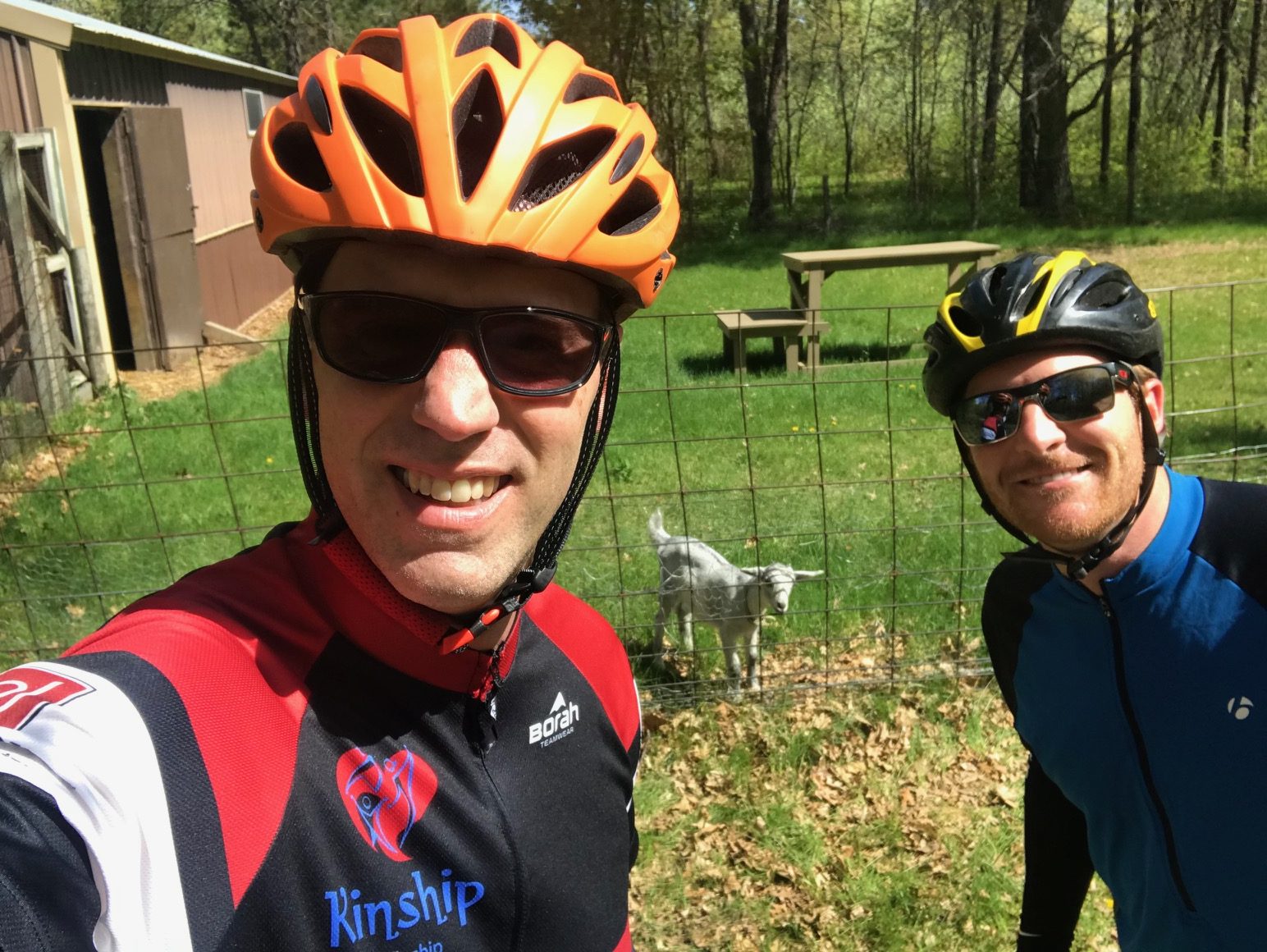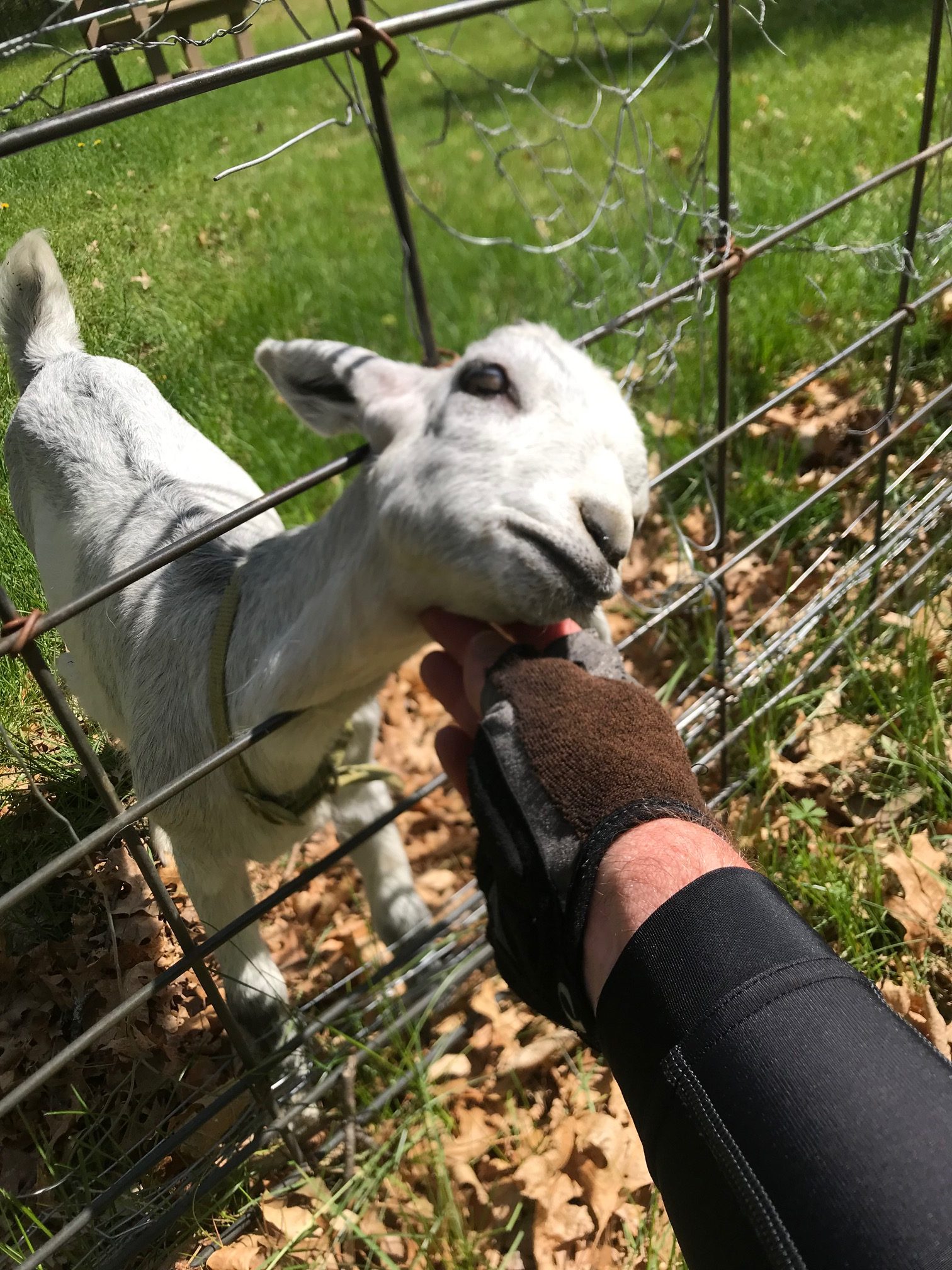 Matt had prepared a glorious lunch. We had sandwiches with some of the best ham off the bone you can buy. No Oscar Meyer ham packs, for us, we eat only the best. Typical watermelon and grapes topped off a wonderful lunch and provided us with the energy to continue on. John and Kyle had to double back to Brainerd for the fact their vehicle was left there, so they were the lucky ones as they headed back in the direction they came, and it was all downhill with a tailwind for them.

On the flip side, Justin continued on northbound toward Hackensack with a headwind and long stretches of uphill. Combined with his heavy steel bike he was challenged. Justin came upon a crew that was doing some crack filling, and he unfortunately rode through a section of sticky tar. This also slowed him down, as his tire was sticky from there on out. All these factors combined to give him some knee pain, but he made it to Hackensack, and he and Matt celebrated 64 miles complete with floats at a local ice cream shop.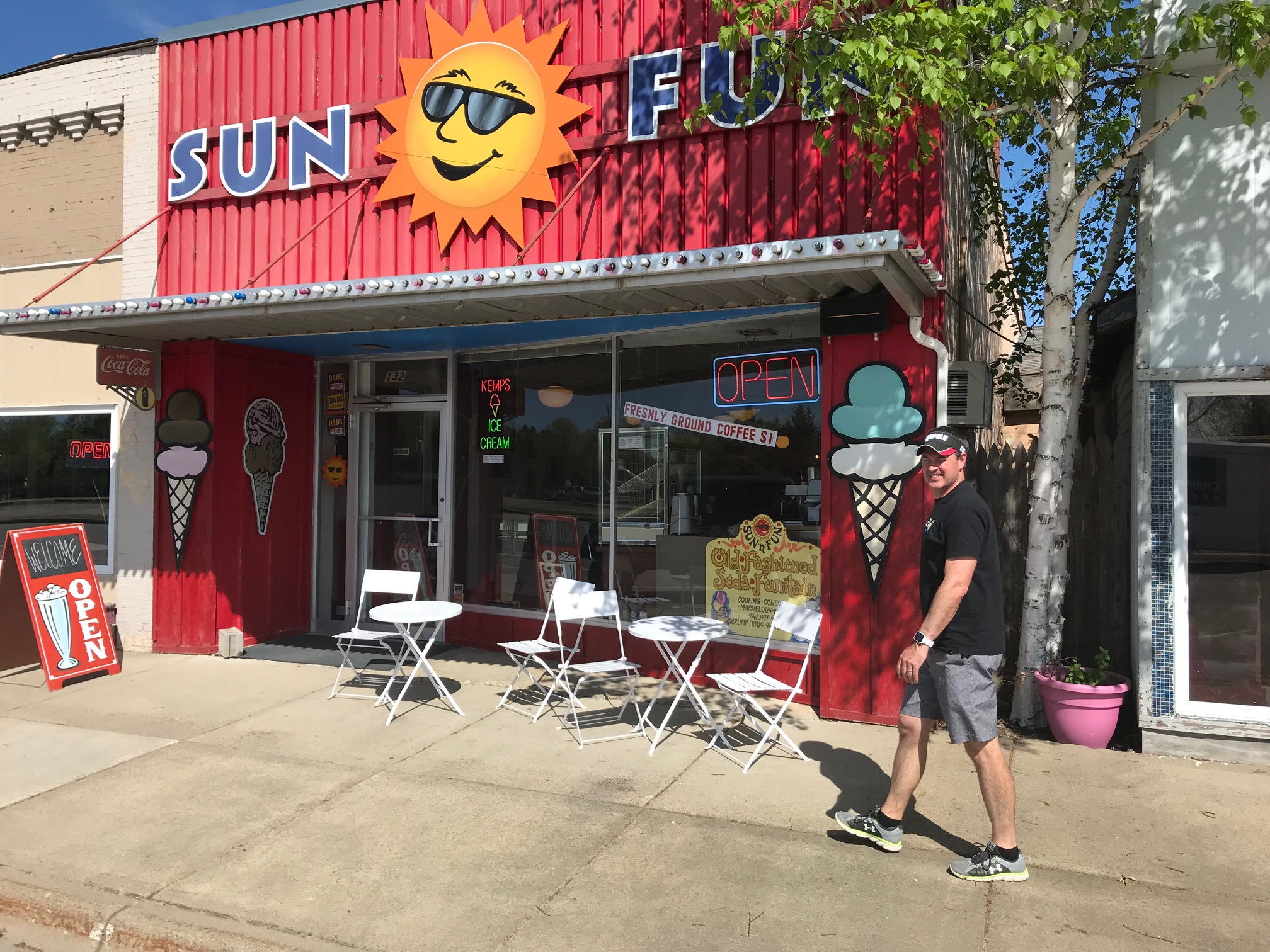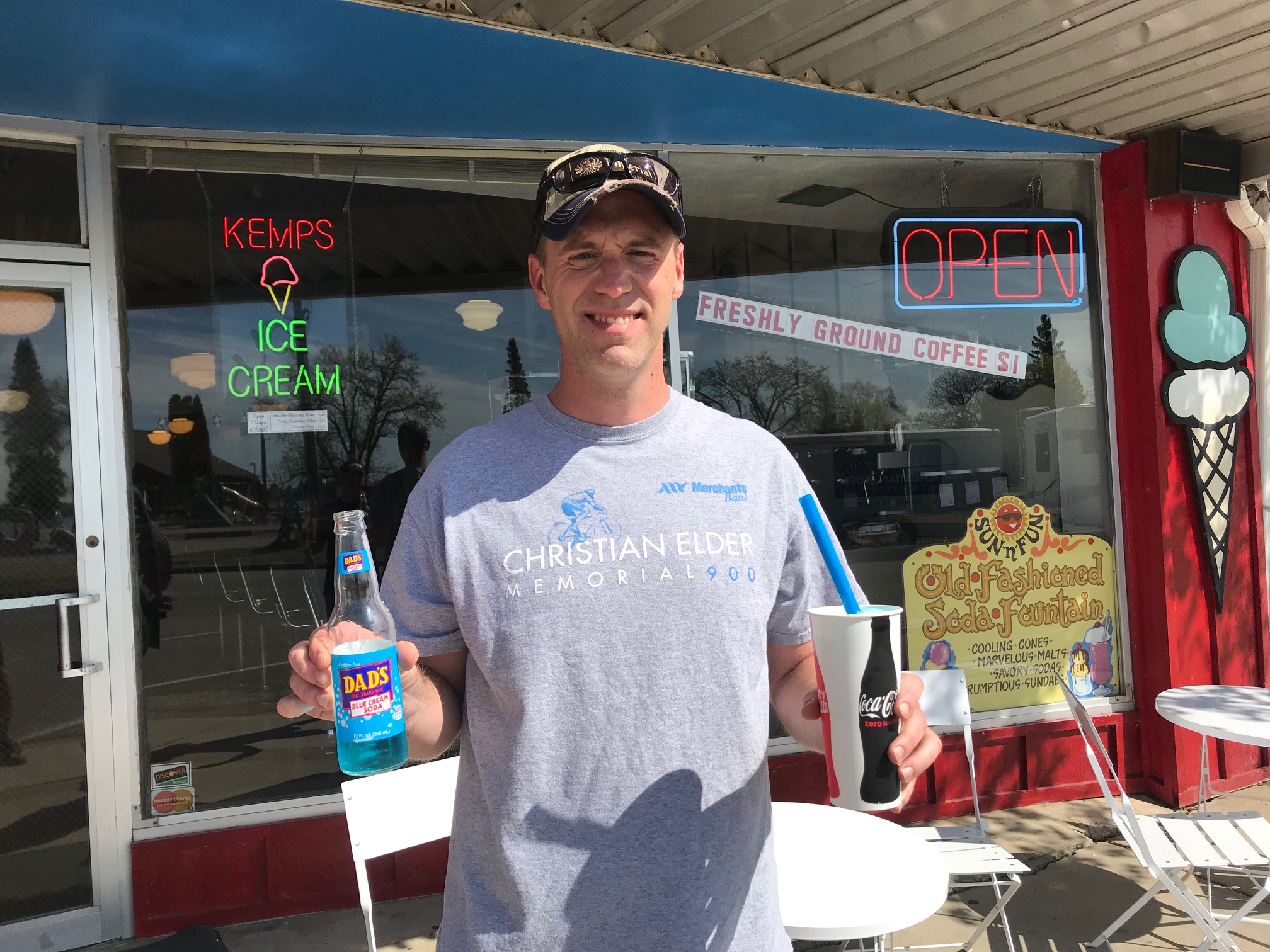 The group met at the Akeley campsite, greeted by a cheerful camp host who was happy to see us. We got set up lakeside, and enjoyed a steak dinner topped off with some cool beverages and some of Missy's scotcharoos. It was a peaceful evening at the lake, the riders were tired and weary, and all were in bed by 10pm.